Show Off Your Pearly Whites!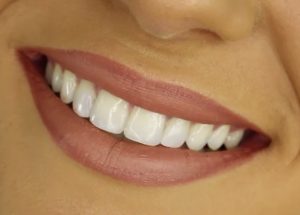 Have you been to the dentist lately? Let's be honest, going to the dentist is not on the list of favorite things to do for most people. It can be intimidating and a little scary.
At David K. Buran Dentistry, we work hard to make sure our office has a calm and gentle atmosphere. We want to make sure that all of our patients feel comfortable as soon as they walk in the door.
David K. Buran Dentistry has been a trusted family dentist for over 25 years. We know how to make sure our patients have a great experience so they aren't intimidated to come back again. Whether you need a routine teeth cleaning or a complete smile makeover, we can help! Our services include (but not limited to):
Routine cleanings
Cosmetic contouring
Bonding
Cosmetic fillings
Implants
Veneers
Sealants
Scaling and root planing
Extractions
Root canal therapy
Crowns and bridges
Teeth whitening
Cosmetic dentistry
Dentures
Braces
Get Brighter Smiles Today
Our goal is to help you achieve brighter smiles. We emphasize preventative care with every patient that we see and always work hard to meet individual needs and preferences so you can feel comfortable.
When you come into our office, you can count on seeing a state-of-art facility. We make sure to always keep up with the most advanced technology out there to help you get the best results available.
Don't be worried about going to the dentist anymore! Our staff strives to make each individuals' dental experience a positive one. We invite you to call us and come see the calm, soothing atmosphere we're telling you about. Brighter smiles stay beautiful with routine cleanings. Let us help you learn ways that you can prevent future dental problems.
Call David K. Buran for an appointment today – (770) 943-0701 – the dentist in Acworth, GA to call first.