Take Advantage of Your Health and Dental Benefits Before They Expire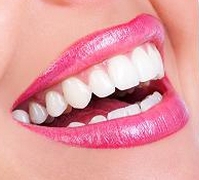 The end of the year is approaching and 2016 will be here before you know it! David Buran wants to remind you to take advantage of your yearly health and dental benefits before they expire. If you have been waiting for the perfect time to follow up with any dental work, now is the perfect time.

Maximizing Your Dental Insurance
Your dental benefits are designed to keep you on track with regular dental care. If you're due for a dental check-up, take advantage of this covered service now, before it expires. If you need any dental treatment such as fillings, porcelain crowns or treatment for gum disease, it makes sense to utilize these funds before the end of the year.
Use Your HSA and Flex Medical Funds For Dental Care
Each year, when you fund your HSA or Flex Medical Account, you are asked to predict the money you will need to pay for healthcare expenses. Any funds you don't use are lost at the end of the year. And you can apply these funds to dental care. Often, you can apply your medical expense funds to pay for services that are often not covered under your dental insurance plan. Veneers, dental implants and even cosmetic dentistry can be paid using your medical expense account.
Make Your Appointment Now
Whether you need a dental cleaning or more extensive dental work, now is a great time to schedule your next visit. The dental team at David Buran can schedule an appointment that fits your busy schedule and keeps your smile in good care.
Have Questions?
If you have questions about about gum disease and cancer, call the office David K. Buran Dentistry today. David Buran is your local dentist that has been serving the Powder Springs area for over 25 years! Call today to schedule your appointment!
David K. Buran, DMD – (770) 943-0701