From David K. Buran Dentistry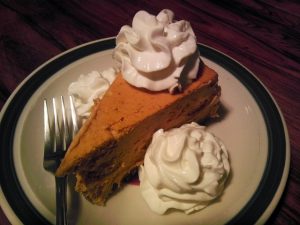 Thanksgiving Day is almost here and offers the perfect time for everyone here at David K. Buran Dentistry to say "thank you" for the opportunity to serve you. David K. Buran Dentistry is thankful for having you as loyal customers. And we thank you for your business and the opportunity to provide you and your family with quality dentistry service.
David Buran wants to be your preferred dentist. And we extend to you and your family Happy Thanksgiving Day Greetings as we reflect on this appropriate holiday quote:
"Thanksgiving Day comes, by statute, once a year; to the honest man it comes as frequently as the heart of gratitude will allow."
~Edward Sandford Martin
David K. Buran Dentistry echoes those sentiments; every day is a day for us to say "thank you!"
Happy Thanksgiving – Enjoy the Holiday
Dr. Buran has been serving Cobb County for over 25 years. Contact Dr. Buran today so that he can offer and provide you with the best dental services. Enjoy your Thanksgiving holiday!
(404) 644-8733