Are Dental Implants Right For You?
Dental implants are growing more and more popular in the dental industry ever year. Understandably, some people are still a bit apprehensive about the idea of getting metal pieces drilled into their gums. Many people wonder if this is a helpful treatment and if it is the right option for their particular need. These are questions we hope to answer so that you are equipped with the right information and so you can choose the right option. We want to help give you the beautiful and healthy smile that you deserve.
What Are Dental Implants?
Dental implants are custom made to match your natural teeth. They provide a strong and permanent foundation because the not only replace your tooth but the root as well. Dental implants are used to the bone and are self supported so that they do not require the support of surrounding teeth. Dental implants most often times, are used as a solution for a missing tooth or missing teeth. If needed, they can also be used to support dental bridges.
The Benefits Of Implants
Durable
Low Maintenance
Natural Looking
Permanent and fixed
Safety
The idea of a dental implant can be intimidating. However, implantation is a very safe procedure. Dental implants have proven to be safe and compatible with the human anatomy. Based on your need, a dental implant can provide the highest level of performance and comfortably with minimal risk.
Have More Questions ?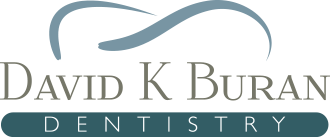 If you have a missing or severely damaged tooth, a dental implant may be the best option for you. It is understandable to have more questions and we want to be there to help answer any that you might have. Call David K. Buran Dentistry today! We are a family dentist office that has been serving Cobb County for over 25 years. Call today for further information about dental implants or to schedule your appointment in Acworth today!
Call David Buran for Dental Implants in Acworth
Dial 770-943-0701
Near Bentwater Golf Club – Click for directions – 85 Golf Crest Dr #105, Acworth, GA 30101