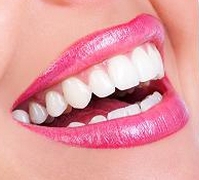 If you have teeth that are somewhat longer than the rest, or have small chips in them, tooth contouring can help!
Enhance Your Smile with Tooth Contouring
Yes, you really can enhance your smile with a relatively easy procedure. Contouring can alter the length of your teeth as well as reshape them. It is one of the least time-consuming methods currently available to enhance your teeth. The whole process is fairly straightforward and will certainly enhance your smile.
Contouring can be combined with whitening for a dramatically younger-looking smile. It's also often used in conjunction with cosmetic bonding or dental veneers — both of which can be used to reshape teeth with larger imperfections.
Improve Your Smile in Acworth
If you have tooth imperfections, learn how contouring can improve your smile! Call the office of David Buran today for your smile assessment.
Call (770) 943-0701
Dr. David K. Buran is your family dentist in Acworth GA, near the Bentwater Golf Club and just off Cedarcrest Road.