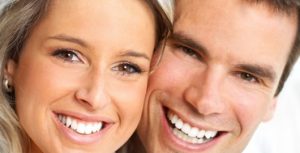 At Buran Dentistry we want all of our patients to feel great about their smiles! And dental composite bonding is one of the most convenient and inexpensive ways to repair teeth imperfections so that you can have a smile that you can feel great about. Dr. David Buran aims to give all of his patients an aesthetic and cohesive smile, which is why we offer cosmetic bonding and other cosmetic dentistry services to those in Acworth and Cobb County.
What Is Composite Bonding
Composite bonding is performed with a tooth-colored composite resin that is placed in the crack, gap, or chipped area of the tooth. Before the resin is applied to the tooth, it is prepared by filing a small part of the surface of the tooth to give the resin something to latch on to. Each layer is hardened before a new layer is applied in order for the restoration to be strong and to allow us to control the thickness and shape so that it matches your smile perfectly. Once all of the layers have hardened, we will file the restoration into the desired shape and then polish it to give a natural look. After the procedure, you won't be able to tell where the restoration ends and your natural tooth begins!
Benefits of Dental Composite Bonding
Quick procedure – Most composite bonding procedures can be completed during one visit, depending on how many teeth are being repaired. Many other cosmetic dentistry procedures require an impression of the tooth to be taken, where the impression is then sent to another office for the restoration to be created, requiring another appointment for the restoration to be applied.
Affordable – Because the procedure can be finished in one appointment, doesn't require anything to be sent out of the office, and is non-invasive, it is one of the most affordable ways to repair and rejuvenate your smile.
Minor filing – Almost all cosmetic dentistry procedures require at least some filing in order to prepare the tooth for the restoration, but with composite dental bonding, the tooth only needs the surface to be rough enough for the resin to attach.
Schedule Your Consultation
Composite bonding can repair almost any minor imperfections such as cracks, chips, gaps, and discoloration to give you the perfect smile you have always wanted and have always deserved. Receive the quality dental care you need and deserve. By combining a calm atmosphere with modern technology, you'll discover an office where quality dental services are the focus of commitment. Feel comfortable and secure the moment you walk in the front door, knowing that Dr. Buran provides a state-of-the art facility, offering you the latest and most advanced dental services available. If you would like to know more about dental composite bonding, or to schedule a consultation, please contact our office today!
Call David K. Buran in Acworth – (770) 943-0701