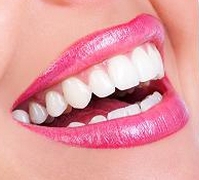 Spring is here. And typical for this time of year are all the lists of Spring cleaning and maintenance tips that pop up for just about everything you can imagine – your car, home, roof, etc. Well, at David Buran Dentistry, we, too have a few Spring cleaning tips to offer. We really just want you to have the healthy Spring smile that you deserve.
Keep Your Mouth Clean with These Spring Cleaning Tips
Replace an Old Toothbrush. If your toothbrush or toothbrush head is more than three months old, it's time to get a new one. Other signs for replacement include worn or frayed bristles. If it looks a little used and abused, your toothbrush is probably not getting in all of your teeth's nooks and crannies for proper cleaning. Save that old toothbrush, though; it's perfect for Spring cleaning chores around the house!
Check Your Floss Supply. In general, you should use about 18 inches of floss every time you clean your teeth. When flossing daily as recommended, that's roughly 45 feet of floss a month! Make sure you have enough dental floss each month.
Check Your Mouthwash. Specifically, check the expiration date of your mouthwash. Mouthwash has a shelf life, which is indicated on the bottle. Don't risk using mouthwash beyond the expiration date. You may not like the taste and its effectiveness may be compromised.
Enjoy a Spring-Season Snack. Spring growing seasons offer seasonal favorites like strawberries, asparagus, and spinach. While these are nutritionally beneficial, Spring produce is also very tooth-healthy! Strawberries, for example, contain malic acid, a natural enamel whitener.
Schedule a Spring Cleaning with Dr. Buran. A Spring cleaning visit with Dr. Buran will help him uncover problems before they become bigger issues, with, perhaps, more expensive fixes. Plus, there's nothing like that clean-mouth feeling you experience after a professional brushing and flossing. You'll be all ready for Spring!
Spring Cleaning Tips from Dr. Buran
Dr. Buran offers a full range of dental services to meet the individual needs and preferences of each new patient. From routine cleanings, to complete smile makeovers, Dr. Buran offers the latest dental techniques to give patients the most up-to-date dental service and care. Schedule your appointment in Acworth today.
Call David K. Buran, DMD – (770) 943-0701

Near Bentwater Golf Club – Click for directions – 85 Golf Crest Dr #105, Acworth, GA 30101