A Few Tips to Help Your Kids Brush and Floss
Let's be honest – it's not always easy to get kids to brush and floss their teeth, much less to do it correctly. But with the new school year starting, school routines can turn into dental health routines.
At David K. Buran Dentistry, we can help teach your children about brushing their teeth, but what they learn at home will help them even more.  Most children are ready by age 6 or 7 to start brushing their teeth on their own.  A good rule of thumb is when they learn to tie their shoes they are ready to brush their own teeth (this is when they'll have the coordination to do so).  We know that it is tough getting your kids to take care of their teeth, so here are some pointers to help them do it correctly and consistently.
1. Teach the importance of consistency
Begin teaching your kids, from the time they can understand, the importance of brushing their teeth every morning and every night and flossing once a day.  The sooner this becomes a part of their everyday routine, the better!
2. Lead by example
A great way for children to learn about good oral hygiene is to watch their parents/guardians take care of their teeth.  Let them watch you brush and floss (hopefully you are!) and let them see that it is part of your routine.
3. Make it fun!
Brushing and flossing teeth doesn't have to be a chore.  Make it fun for your kids by singing songs about brushing teeth, picking out their favorite character toothbrush and letting them pick out their own, fun flavored toothpaste.  Letting kids pick out their own toothbrushes and toothpaste not only helps them be excited about brushing, but it also helps them to have ownership in it because it is what they got.  You can even find floss sticks in the shapes of animals and a variety of colors now.  Kids love that!
 4. Get a timer!
One of the hardest things for kids in brushing their teeth is to brush long enough.  Most kids will go in, brush as fast as they can and call it a day.  It is recommended to brush your teeth for a minimum of 2 minutes.  Get a fun timer that will let the kids know when they have brushed long enough.  You can also play a song so they know to brush their teeth until the song is over.
Make Check-ups Fun Too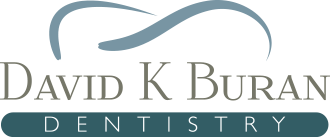 Teaching your children to brush and floss their teeth does not have to be a battle!   If your kids learn early on that good oral hygiene is important in your home, they will be set up for success.  Not only is brushing and flossing important, but so are regular visits to the dentist.  Dr. Buran has been serving families for more than 25 years.  Call (770) 943-0701 today to schedule an appointment! And help your kids brush and floss today.
Call David Buran in Acworth Today – 770-943-0701